This is being written as Norway and the world at large have been shut down for several weeks. In this grim situation, the internet appears as the rescue. New ways of working and doing business are being realised thanks to the internet.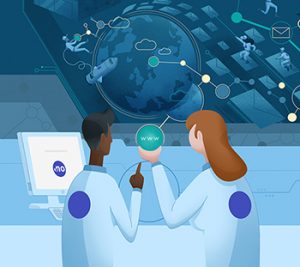 Kindergartens and schools have been shut down completely, the universities have become fully digitalized and all who can are working from home. We have seen digitalization and virtualization of new areas of society happen in record time. At the same time, hundreds of thousands have been furloughed or laid off, and a big question is what working life will look like when the situation normalizes. Internettforum 2020 will look into new opportunities during and after the corona crisis.
Registrations will open in August/September.