Among good candidates, Norid's special advisor Annebeth Lange was pronounced 'Contributor of the year' at the CENTR Award ceremony in Brussels 3 October. She was honoured for her many years of work to prevent commercial actors from taking names of countries and territories as their own top level domains.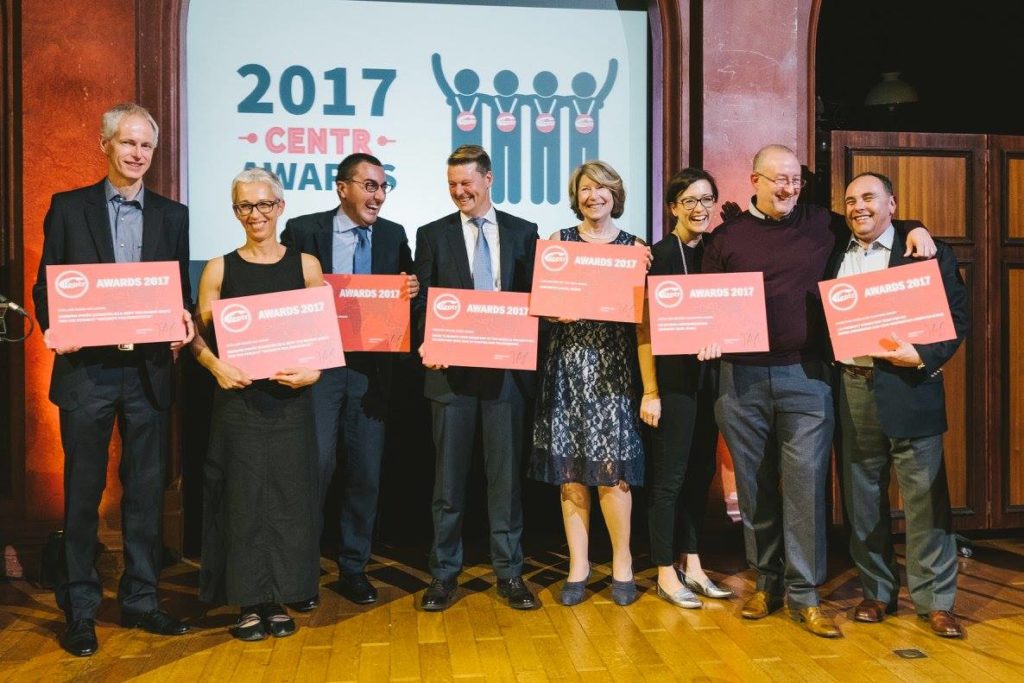 In 2012 ICANN (Internet Corporation for Assigned Names and Numbers) allowed anyone who wished to and fulfilled the requirements, to register top level domains. There are strong conflicts of interest connected to this, and over the years there have been many discussions between different stakeholder groups to find working compromises, a discussion that is still ongoing. Especially the question of whether country names should be allowed as anything other than national top level domains. Should it be possible for a commercial party to register for instance .norway?
Norid is promoting Norway's interests internationally together with Norwegian authorities, and works for a reliable and robust domain name system which is administrated in an open and democratic way. Annebeth B. Lange has worked with internet and domain questions for many years, first in the Norwegian Communications Authority (Nkom), and for the last ten years in Norid. – It has been important for me to ensure that there are resources left for countries where the Internet is not as widespread as in Norway, says Annebeth Lange about the area of work that she is honoured for.
– It is great that Annebeth Lange, as a representative of Norid, is getting honoured in this manner. It shows that representatives even from small nations can make a difference on the international arena, through active participation. Nkom is responsible for promoting Norwegian interests within domain name administration in ICANN, and has a very good cooperation with Norid, benefitting greatly from their active participation. I would also like to take the opportunity to congratulate Annebeth Lange with this much deserved award from CENTR, says Ørnulf Storm, Head Of Section at the Norwegian Communications Authority.
Norid was also one of three finalists in the category for marketing campaigns with the service navnesok.no, developed by Norid, The Brønnøysund Register Center and The Norwegian Industrial Property Office. With the service navnesok.no anyone with a good idea can check a domain name, company name, and trademark within the same search. This service did not win, but received honourable feedback.
CENTR (Council of European National Top-Level Domain Registries) was hosting CENTR Awards for the third time. Projects or individuals who have made a difference in the domain field are rewarded. This year's winners in six categories were announced during a ceremony in Brussel on 3 October.