This year's Internet forum with the title Crisis opens new opportunities is postponed until 21 April 2021 due to the covid-19 situation. The conference will be a virtual event, streamed live on Youtube.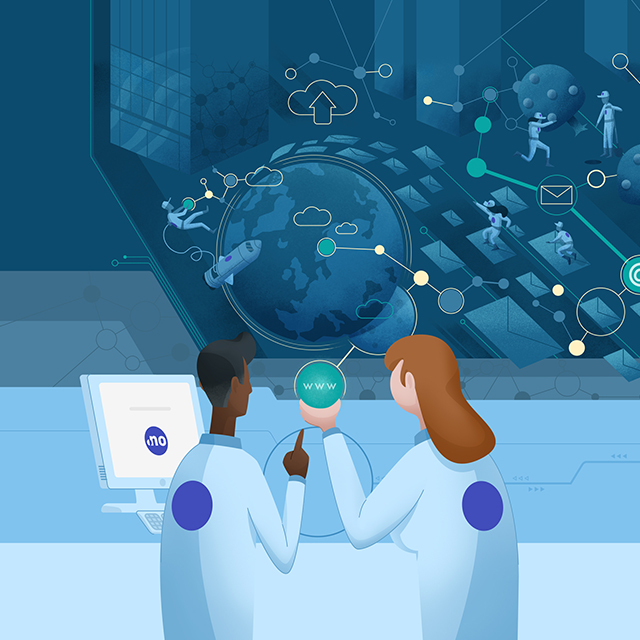 The conference will be carried out within the current programme.
Maria Strømme from Svolvær is a physicist and professor in nano technology at Uppsala University. She has an extensive background as a scientist and developer, and is behind several inventions and patents.
Jørgen Tharaldsen is an experienced game entrepreneur and is now running the company Megapop. He thinks it is time to redefine the term gamification and see the endless opportunities that it carries.
Silvija Seres is a mathematician and a technology investor with a PhD from Oxford University. Her background is from technology- and business development. She has recently made an interesting podcast with Jørgen Tharaldsen, https://lorn.tech/lorn-pod/130-en-ny-definisjon-av-gamification/.
NAV experienced a record number of inquiries when the pandemic reached Norway, and they had to adjust and develop IT systems for new government schemes on the fly. CIO Jonas Slørahl Skjærpe shares how NAV handled the challenges and also asks if it is possible to be prepared for a new pandemic and new upheavals.
Mímir Kristjánsson is a journalist, author and politician. He serves on Stavanger City Council representing Rødt and he is a clear voice in the public debate. At this year's Internet forum he will talk about the bane of working from home. Who benefits and who misses out when office workers bring their jobs home.
Author and philosopher Joakim Hammerlin from Nansenskolen (the Nansen Humanistic Academy) joins us again. This time he questions if we have been affected by what he calls digital dysphoria. When the corona crisis hit, we took cover in digital shelters: School and work meetings on Teams. Lectures and Friday drinks on Zoom. But while some found peace and quiet in a new and wonderful digital world, others were struck by advanced analog nostalgia. What did we gain and what might be lost from the digital-social revolution?
Joakim Hammerlin asks the most basic of questions, with no digital tools whatsoever.
Magnus Ødegaard, lawyer and partner in Bing Hodneland, will lead us through the day.