In 2021, Norid will become a directly owned company under the Ministry of Local Government and Modernisation (KMD). The Ministry has special expertise in electronic communications and domain name management, which will be a strength in the strategic ownership follow-up of the company.
Norid has been part of the Uninett Group for more than 25 years, first as a project and later as a subsidiary. Uninett develops and operates the digital foundation for education and research in Norway, and it was natural that the responsibility for running the registry for Norwegian domain names was added to this competence environment in the early days of the Internet.
In the more than 30 years that have passed since .no was established as the Norwegian top-level domain, electronic communications and the Internet have developed into something that permeates all parts of society, and the domain name system is a fundamental function of the Internet infrastructure. In 2020, it was decided that the ownership of Norid would be transferred from Uninett AS, which falls under the Ministry of Education, to the Ministry of Local Government and Modernisation, which is responsible for the field of ICT Policy in Norway. In this way, the Government strengthens the strategic ownership follow-up of the company.
– We look forward to completing the change of ownership and look forward to working with the new owner, says Hilde Thunem, General Manager of Norid. – We would like to thank Uninett for a long-standing partnership. The co-location in Teknobyen in Trondheim will continue, and we will also continue a professional collaboration with Uninett for the benefit of both parties.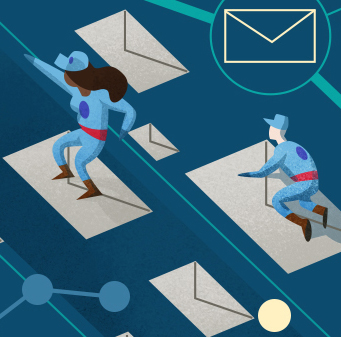 The transfer process is underway. From 31 December 2020, the ownership of Norid is transferred to the Government through the Directorate for ICT and Joint Services in Higher Education and Research (Unit), from where the ownership will then transfer to KMD. The change of ownership does not lead to changes in the company structure, or agreements Norid has with partners or suppliers.
– We at Uninett AS are very proud to have contributed to creating an important part of today's internet through our subsidiary Norid's development and operation of the Norwegian top-level domain. Times are changing, and based on Norid's social responsibility, it is natural that the Ministry of Local Government and Modernisation will now become the new owner of the company. We look forward to further co-operation with both Norid and the company's new owner, says CEO of Uninett AS, Tom Røtting.
About Norid
Statutes (in Norwegian only)