All who want to attract customers must be on the Internet. Facebook and Instagram accounts are a good start, but a web page and an email address are necessary to give a professional impression. The domain name is very often the bottleneck, and it is crucial to be the first on the ball.
Many entrepreneurs do not have the knowledge of how important a domain name is for their business, and that they must be quick to get the name they want. Some will start their process by registering their company, which can lead to someone else snatching the domain name. This may end up costing a lot of time and money both.
Startup seminars around the country
Tønsberg, Ringebu, Steinkjer, Kvæfjord, Tromsø; these and more are places we have visited during the last year as part of a team of advisers on starting and running a company. Topics range from what type of company to choose and company registration, to financing, trade marks and marketing – and domain name registration. The target group for the arrangement Starte og drive bedrift-dagen is local entrepreneurs who are at the starting line with their own company. The event is run by the Brønnøysund Register Centre with the Norwegian Industrial Property Office and Norid as partners.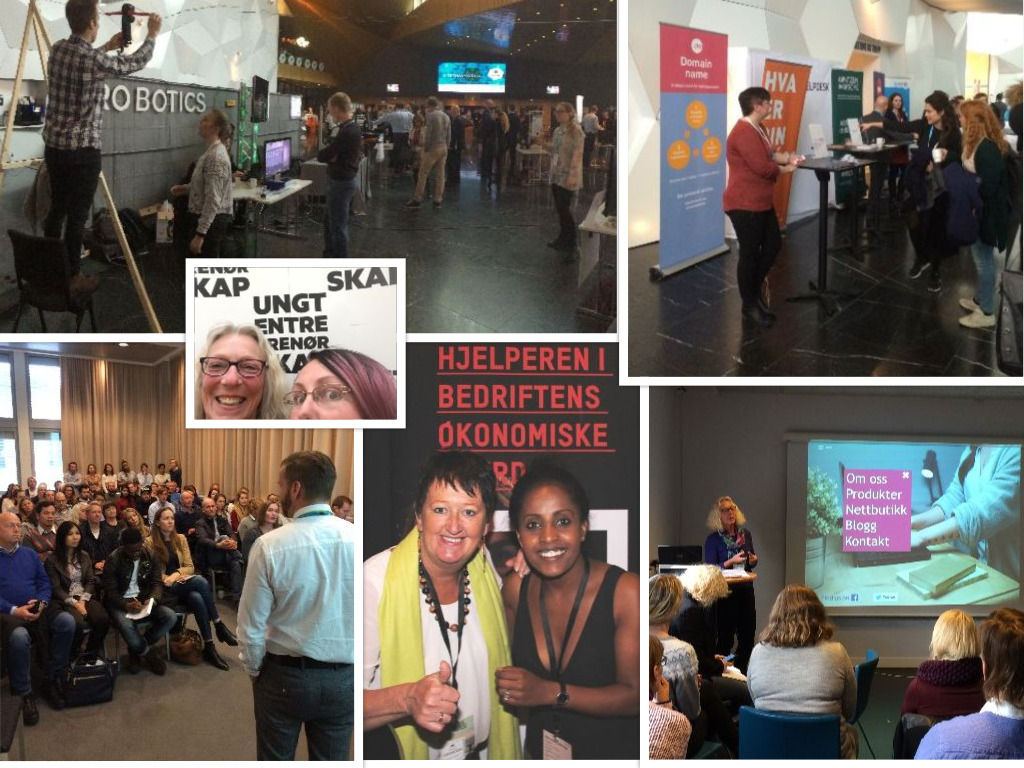 Norid message here is the importance of shaping your online identity, and how a domain name should be the basis for web pages and email as well as for profiling in social media.
Facebook and Instagram not sufficient
Facebook and other social media have an enormous impact, and can be a quick and cheap start. But social media cannot meet all needs. An entrepreneur who needs to build a professional and serious profile for his new company will need a website to complement his Facebook page, and the good, old email is still a simple and orderly tool for professional customer handling and other business matters. A domain name is not free, but it is very cheap.
Student entrepreneurs had to hurry
Ungt Entreprenørskap Norge (organization that educates student entrepreneurs) arranged the Norwegian National Championship for Student Entrepreneurs in June with 24 very strong finalists. However, a few of them had forgotten to register a domain name for their company or product, thus some got a very busy afternoon getting their domain registration in order.
The way to do it for them is for one person to register the domain name as a private individual and then transfer it to their company when that has been registered. The latter is crucial for these entrepreneurs, as they work two or more in a team. It is very important that the domain name is i a joint property for the company, and not a private property for one of the owners.
Exactly according to the manual
In May Astrid Låte on Stord registered the domain name dittkrydder.no (yourspice). She had been laid off her job, and had worked on different ideas for her own business connected to food. She kept her cards close to her chest regarding her specific business idea, but she was very conscious about securing a domain name. The choice was dittkrydder.no, which passed the counter as domain name number 50,000 registered by Norwegian private individuals.
Smart start – a video on starting business
A guide: Be present online ( PDF, 162 KB)